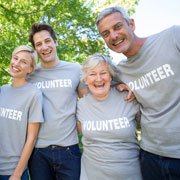 Come and sample life in a rural Buddhist community. We offer free board and lodgings in a beautiful, peaceful environment where you can learn meditation techniques that will help you to unwind and relax, enhancing health and happiness.
All we ask from you is 35 hours of voluntary work within the community. Whatever your skills/hobbies – painting, DIY, gardening – you are sure to enjoy this special and unique 'working holiday'.
Please fill in the form below if you are interested. For any further inquiries please contact us on  01604 686778
Thank-you very much for welcoming me as part of your family. This is a really special place, and I have enjoyed my time here very much. I am looking forward to coming back already.
It was amazing to meet each one of you! You guys are very kind, thanks so much for the caring and sharing. I really loved being here because the Buddhist Centre made me feel so warm.
My stay has been truly life changing, not only from learning Buddhist teachings but from the way you have made me feel welcome, loved, and appreciated. Nagarjuna Centre now has a special place in my heart, and until I return I will fondly treasure the memories of my stay.