Drop-in classes
Drop-In Meditation Classes
Wednesdays 7:30 – 9:00pm
KOCO Community Centre, 15 The Arches, Spon End, Coventry, CV1 3JQ
Although the classes are arranged in short courses, you are welcome to drop in at any time. There is no need to book, although you can save 20% by paying in advance online.
Class fee: pay on the door £5, or save 20% by booking online
Study classes
In-depth study programme on Mondays – click here for more details
Dates
Free talk: 8 February
Begin your own blissful journey: February 15, 22, March 1, 8
An introduction to how to develop and maintain peace of mind.
Foundations of a spiritual life: March 15, 22, 29, April 5
How Buddhist ideas can have a positive impact on our daily lives.
< 2 week break >
A spiritual practice for everyone: April 26, May 3, 10, 17, 24
Practical meditations to keep peace in our heart throughout the day.
< 1 week break >
Meaningful meditations: June 7, 14, 21, 28, July 5, 12, 19
Learn to focus the mind on that which is most beneficial.
Directions
MAP OF KOCO COMMUNITY CENTRE
Parking
There is a small car park in front of the community centre and also a little on-road parking in front of the car showroom on the main road. Plus there is parking on side roads opposite the car showroom.
Teacher
The class teacher on Wednesday nights is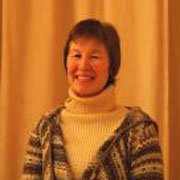 Bee Burrows, who has been practising Kadampa Buddhism for many years and has recently moved to Nagarjuna Centre to study on the Teacher Training Programme.
The study programme teacher is Kelsang Dorsem, a Buddhist monk who is on the Teacher Training Programme at Nagarjuna Centre.
Booking
Please bring paper or electronic confirmation to the class.