Drop-in Classes
Drop-in Meditation Classes
Mondays 7.30 – 9pm
Cornmarket Hall
40 London Rd
Kettering NN15 7QA
Although the classes are arranged in short courses, you are welcome to drop in at any time. There is no need to book, although you can save 20% by paying in advance online.
Class fee: pay on the door £5
Dates
Free Talk: Monday 4th September
The Joy of Unconditional Love: September 11, 18, 25, October 2, 9, 16
Special ways of thinking that can transform our relationships and enable us to keep a positive view of others in any situation.
< 1 week break >
The Supreme Good Heart: Oct 30, Nov 6, 13, 20, 27, Dec 4
Practical meditations to keep peace in our heart and create the causes for a peaceful world.
Teacher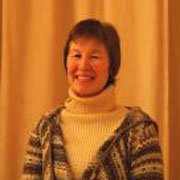 The class is taught by Bee Burrows, who has been practising Kadampa Buddhism for many years and has recently moved to Nagarjuna Centre to study on the Teacher Training Programme.
Booking
Please bring paper or electronic confirmation to the class.