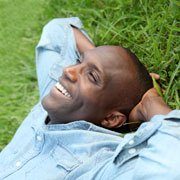 Create some space and peace in your busy day. This drop in lunchtime meditation class is open to everyone from absolute beginners to more experienced meditators.
A typical class includes a short talk, a brief Buddhist prayer, and a guided breathing meditation to allow you to relax and disengage from your busy life for just a short while and return back home or to work feeling refreshed and inspired.
You are welcome to drop in at any time. There is no need to book.
Lunchtime class fee:  £3.50 
Term Dates:
Extra summer classes: 23 August – 1 September (Wednesdays and Fridays only)
Free talks: 4 – 8 September
11 September – 20 October
< 1-week break >
30 October – 8 December
< Christmas break >
Peaceful, welcoming, and very special
Since I started coming a month ago, my attitudes have changed so much.
My meditation practice has made me so much happier.