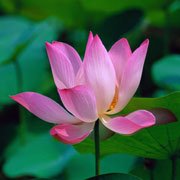 As part of our public service programme, Nagarjuna Kadampa Meditation Centre provides a Chaplaincy service.
Within a healthcare setting our chaplaincy offers bedside visiting and meditation sessions for both staff and patients to help bring a more peaceful, calm and positive approach in the face of adversity. We also work with university campuses to provide meditation sessions for both students and staff. Our chaplain is available to officiate at funerals and provide Buddhist prayers for the deceased.
For further information, contact our chaplaincy department by email or on 01604 743 976
I would like to pass on my heartfelt thanks and appreciation for the meditation class delivered as part of our staff well-being day.
The classes were well attended and the feedback from staff was fantastic. Working in a prison can be very challenging, and naturally prison staff tend to experience a lot of stress. The teachings presented to them have given them techniques they can use to achieve a calm state of mind. I am sure this will in turn benefit others, especially the prisoners in their care.
Most of the staff had no experience of meditation, but Sam and Pet presented the subject in a very engaging and down to earth way that enabled all present to gain real benefit from the class.